Regular price
$720.00 USD
Regular price
Sale price
$720.00 USD
Unit price
per
Sale
Sold out
This artwork entwines the allure of Chinese culture and futuristic technology. Two majestic neon tigers surround a glowing diamond Ethereum symbol adorned with intricate Chinese patterns, evoking a cool, cybernetic ambiance. Witness the harmonious fusion of tradition and innovation as ancient symbolism merges with sleek circuit board aesthetics, inviting contemplation on the interplay of past and future.
- Giclée print on Hahnemühle FineArt Pearl paper
- Black frame with black mat
- Limited Edition of 100
- Comes with a Certificate of Authenticity

- High-quality printing process ensures superior color accuracy and detail
- The Hahnemühle FineArt Pearl paper provides a premium, museum-quality feel to the print
- The black frame with black mat complements the artwork and enhances its visual impact
- Limited edition print adds exclusivity and value to your collection
- Certificate of Authenticity provides assurance of the print's quality and authenticity
Print Quality

A Giclée print is a high quality archival inkjet print.

Archival quality
Giclée printers use a higher quality of fade-resistant, archival, pigment-based inks.

Print resolution
Giclée printers have a higher dot per square inch resolution than normal inkjet printers, allowing you to do justice to high quality image files to produce finer, less pixelated printsr. We use the latest use best-in-class Epson Sure Color P9000 printers, capable of producing print resolutions up to 1440 by 2880 DPI.

Colour range
Professional Giclée printers use the CMYK colour process, except that they feature a multiple ink cartridge, 8 channel printhead based on the CMYK colour model, adding light magenta, light cyan and 3 levels of black. Our true Giclée prints deliver unrivalled colour accuracy with superior black & whites, exceptional colour gamut and sublimely smooth gradient transitions.
Framing

The frames are deep, satin black FSC®-certified wood frames complete with high quality glass windows. The window mount is slim for a sleek, modern style.

Wood Materials
Quadrum picture frames are made in Germany from FSC®-certified wood. The wood comes from sustainably managed forests that meet the criteria of the Forest Stewardship Council. The Oak frames are solid wood from FSC®-certified sources with an Oak veneer

Glass materials
The frame windows are made of edge-ground float glass with a UV filter of approx 45%, apart from the A1 size which is high quality 3mm clear acrylic to prevent damage during transit. The frames are also equipped with an acid-free insert and a sturdy rear panel.

Frame colours
Deep Satin Black

Frame dimensions
For each of the sizes, the dimensions of the wood moulding is the same. These dimensions are 25mm in depth, 16mm width.

Hanging fixtures
The hanging type fixture on the reverse panel is 'Nail hanging'. A size frames are equipped with hangers in portrait and landscape format.
Shipping

For our high quality fine art prints, 2- 10 working days are required to dispatch framed prints. Shipping to the UK and EU should arrive within one week and shipping orders to other countries may take around two weeks. Please check the table below for the standard delivery time for art prints.

Delivery times may vary due to factors such as shipping destination and method, as well as unforeseen circumstances. You may receive a tracking number for original artworks and special items to monitor the delivery progress. To receive an estimated delivery time, please contact us and provide your country/address details.
Returns Policy

Please note that we do not accept returns unless the item is damaged during delivery or has a manufacturing defect. In such cases, we kindly ask that you take photos of the damaged or defective item and contact us immediately. We will work with you to resolve the issue as quickly as possible and ensure that you are satisfied with your purchase. We recommend that you carefully review the item dimensions and description before making your purchase. If you have any questions or concerns about our shipping and returns policies, please do not hesitate to contact us.
View full details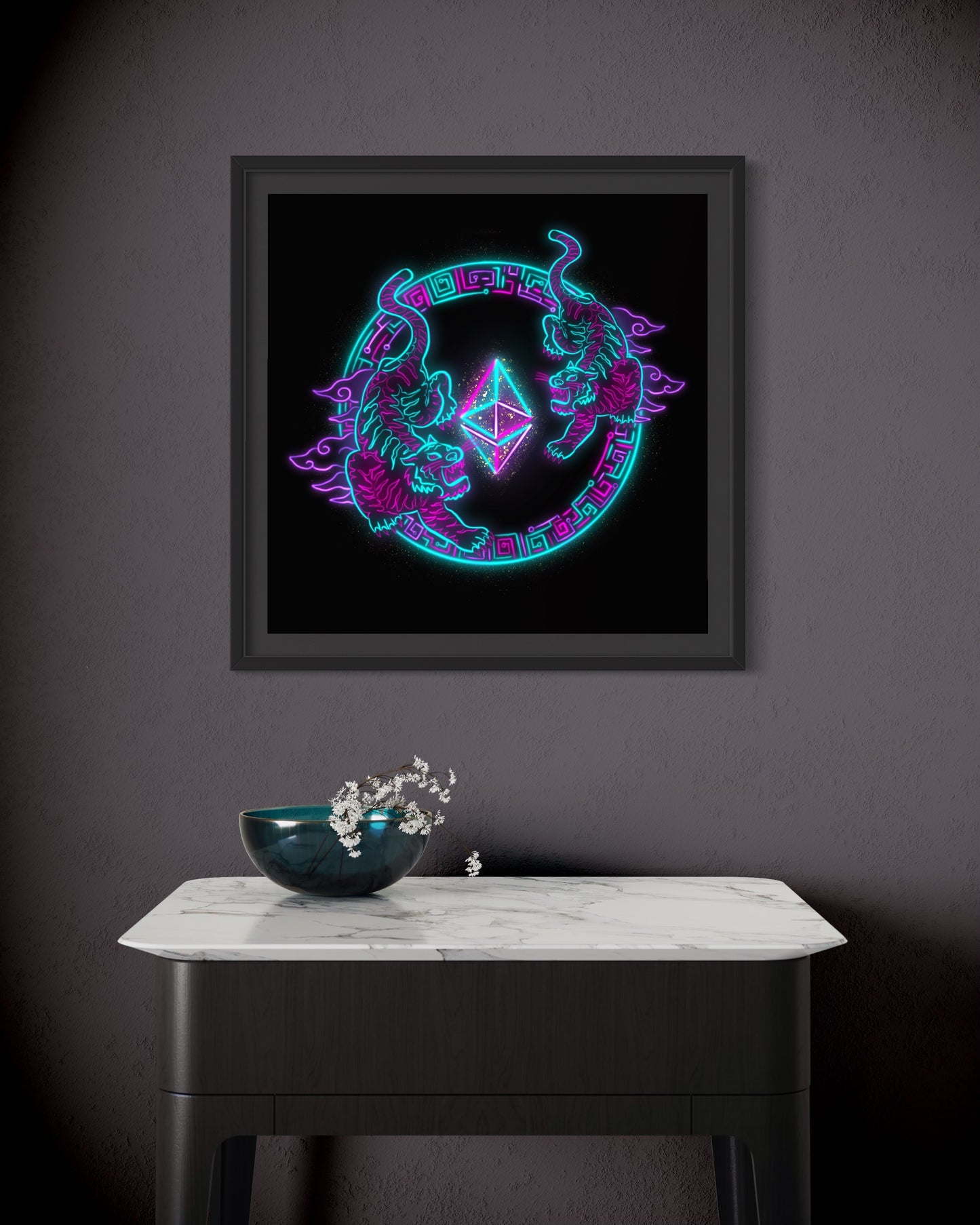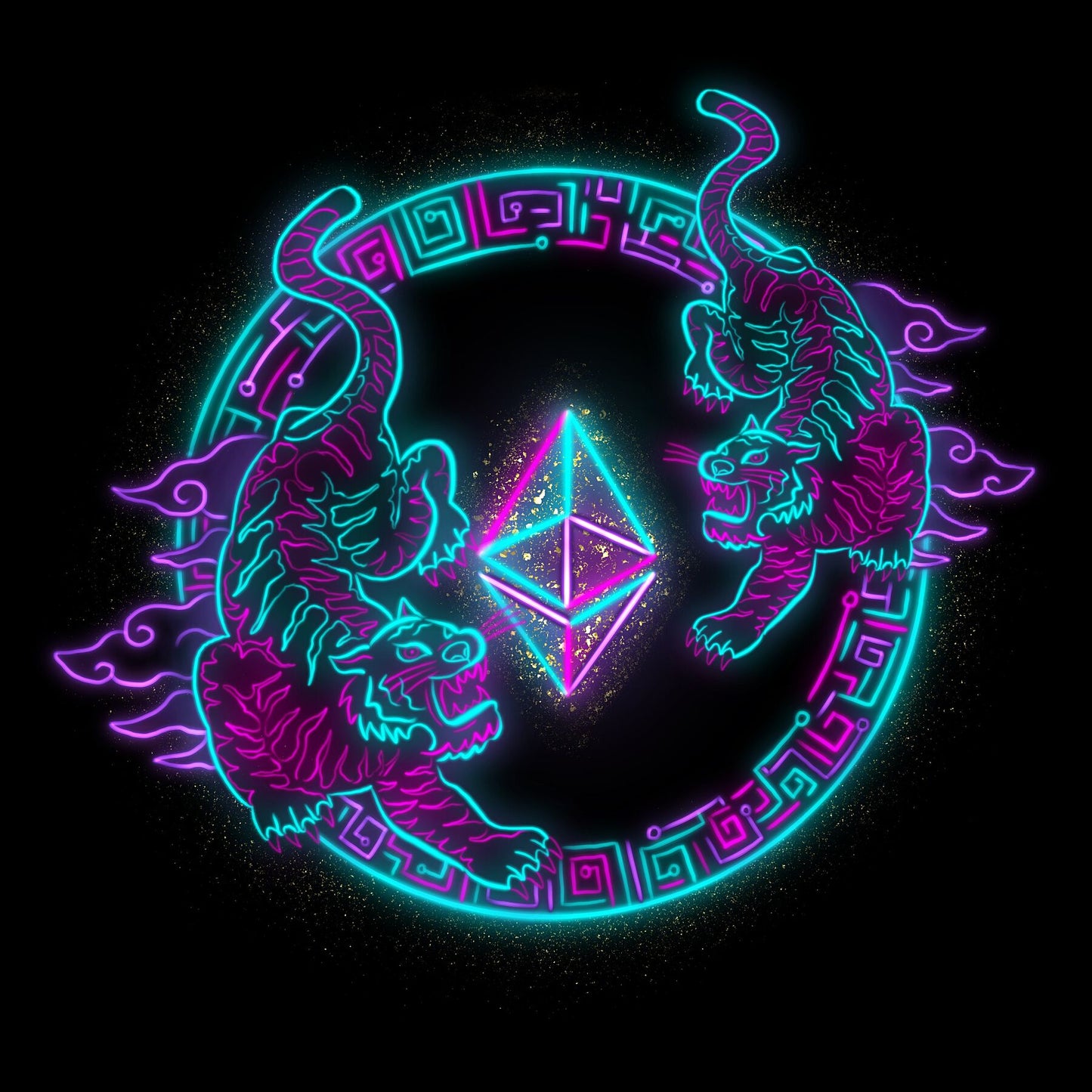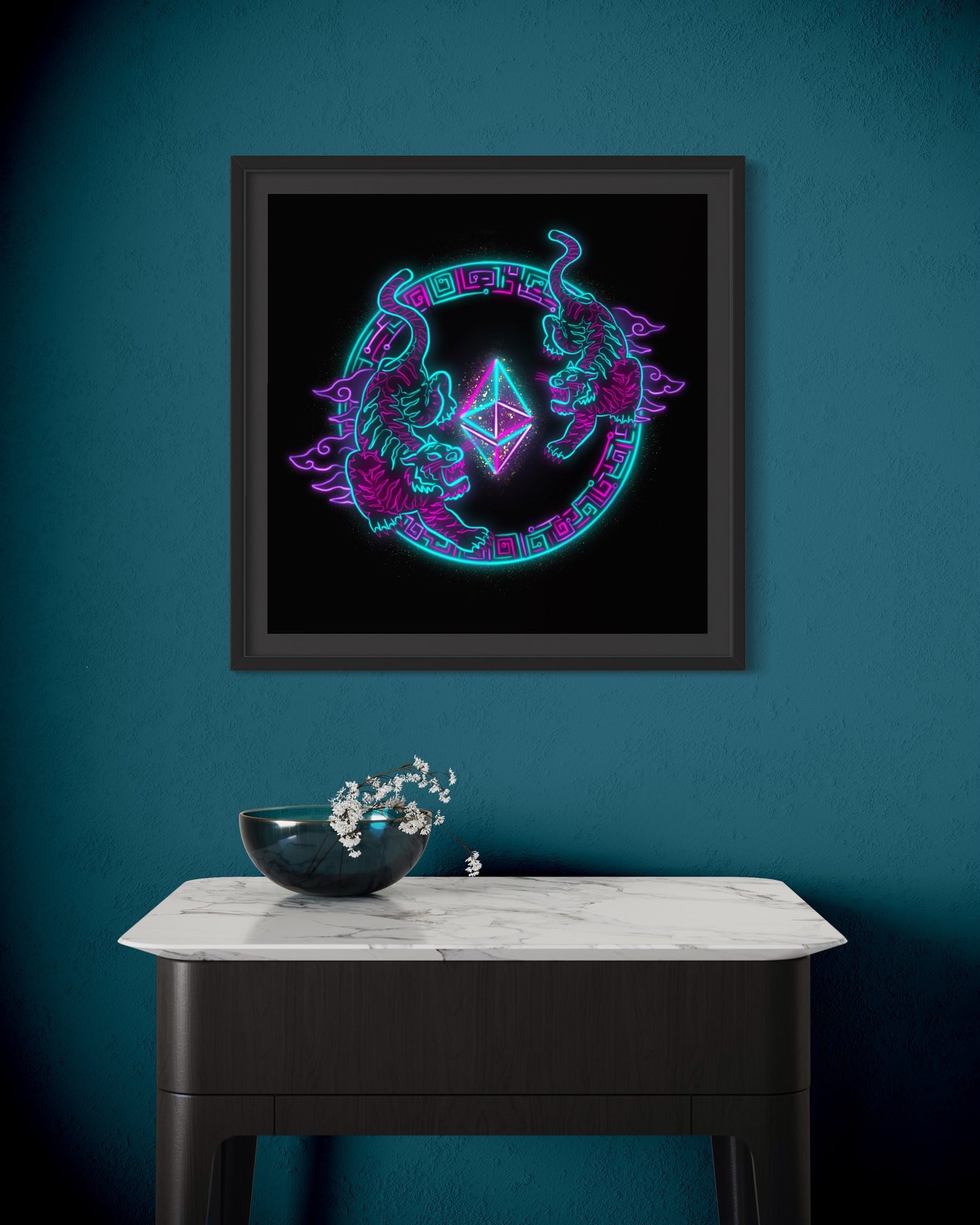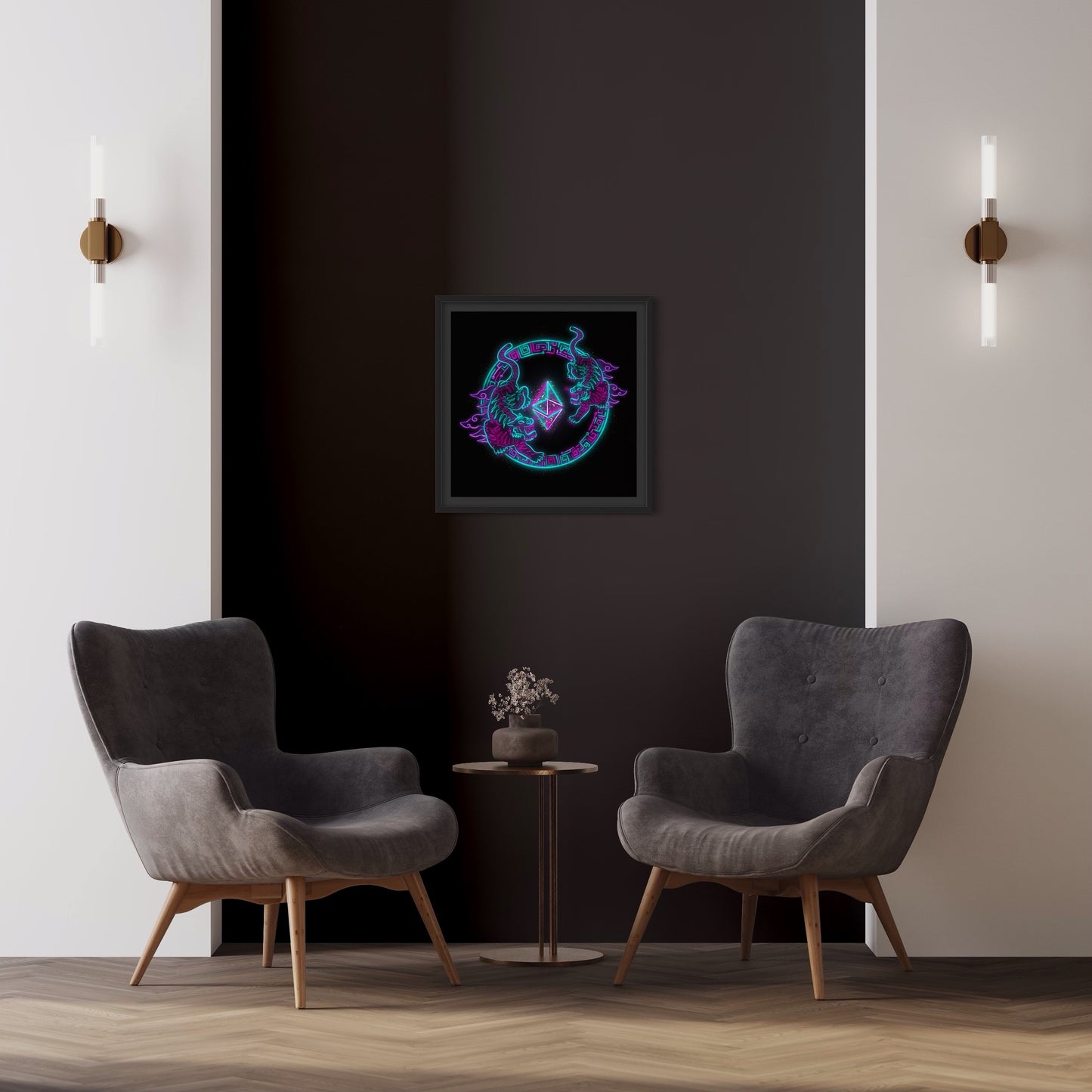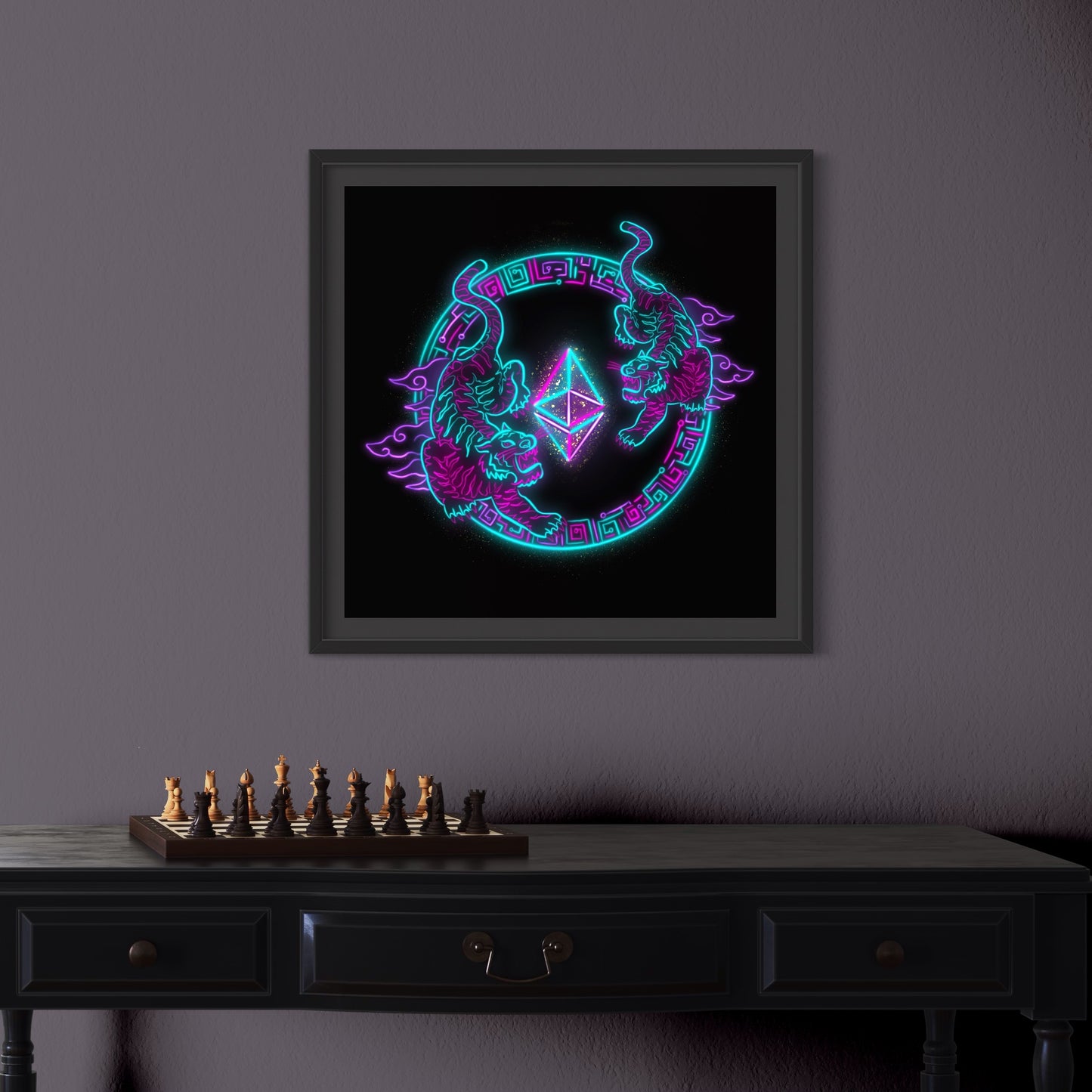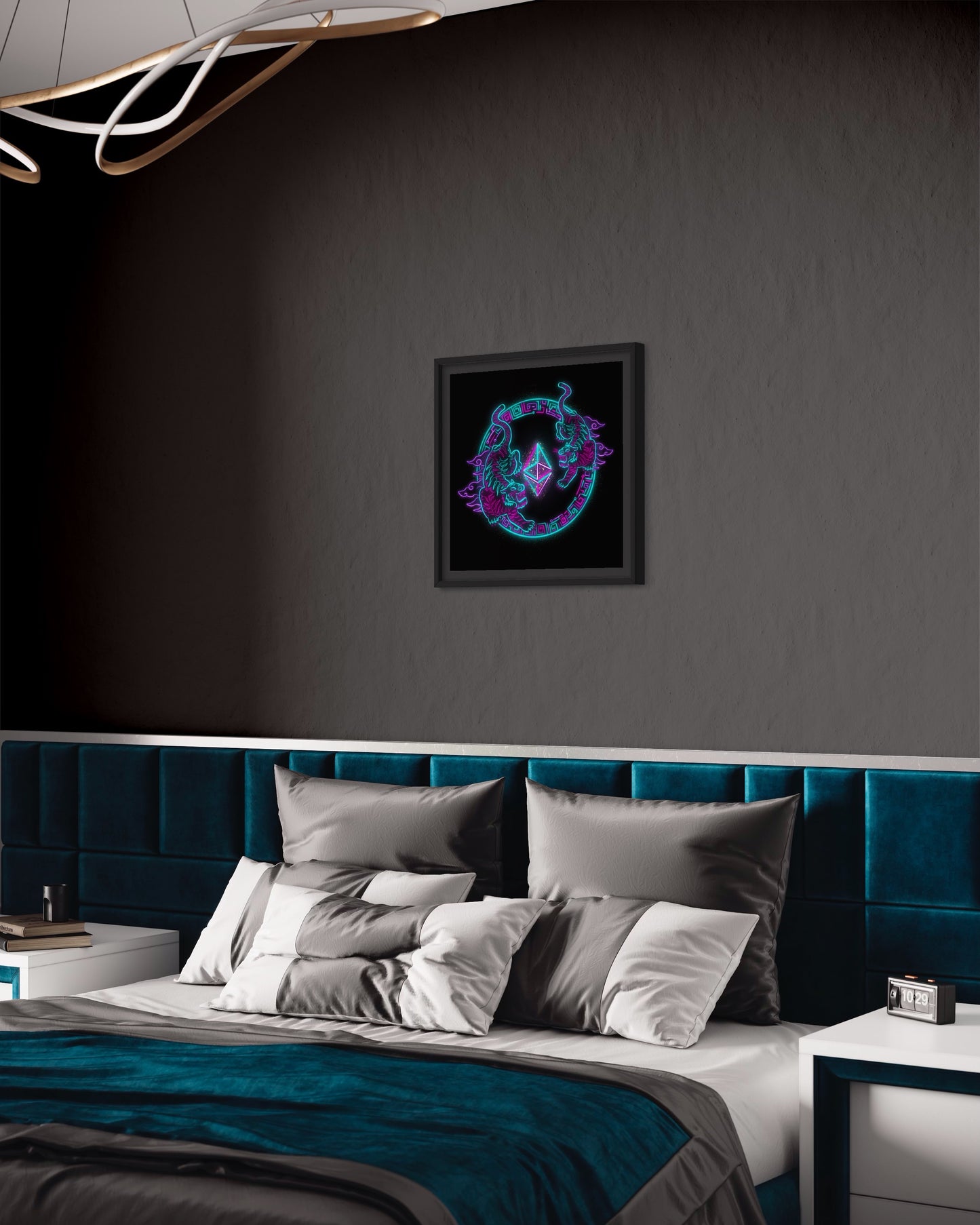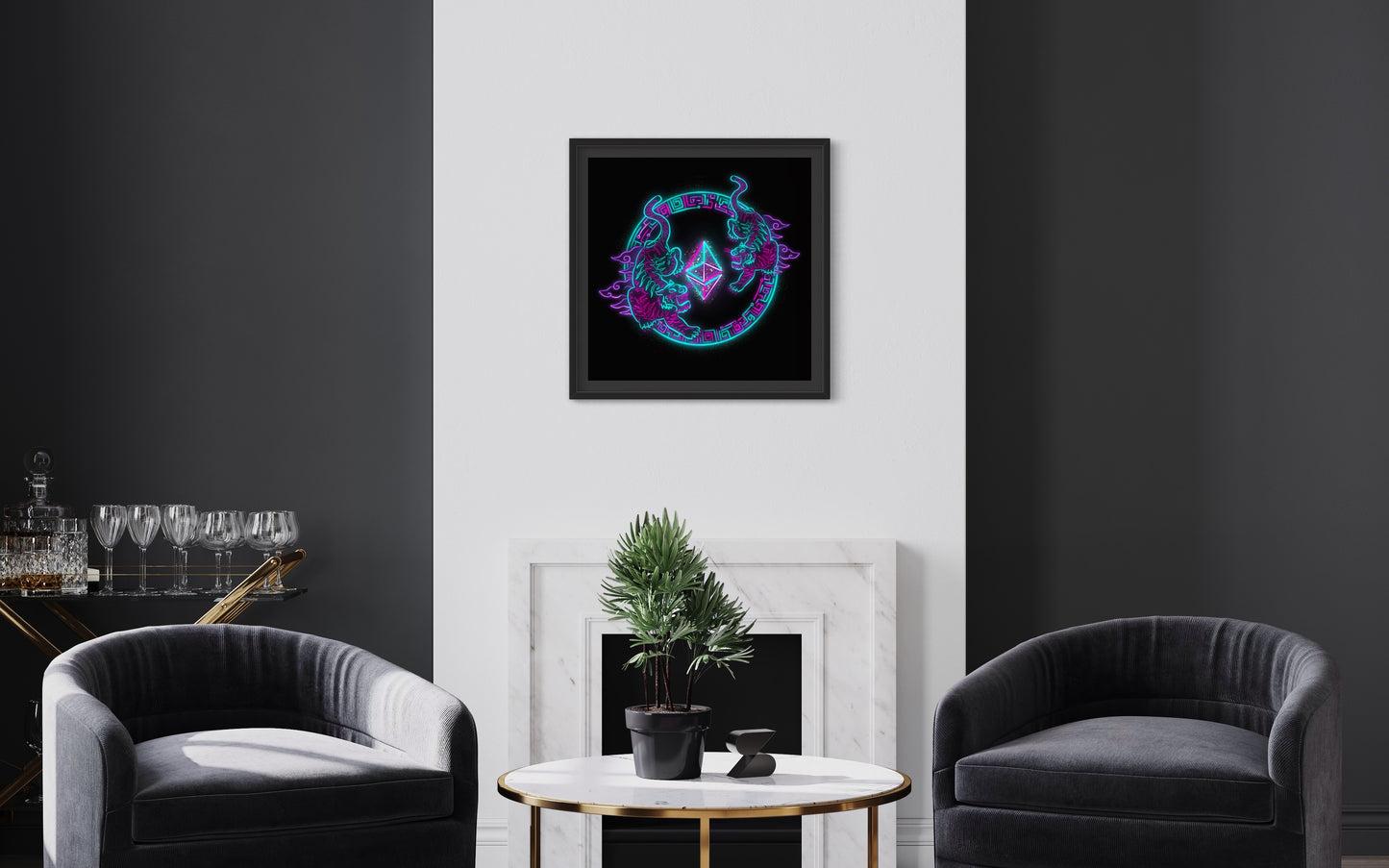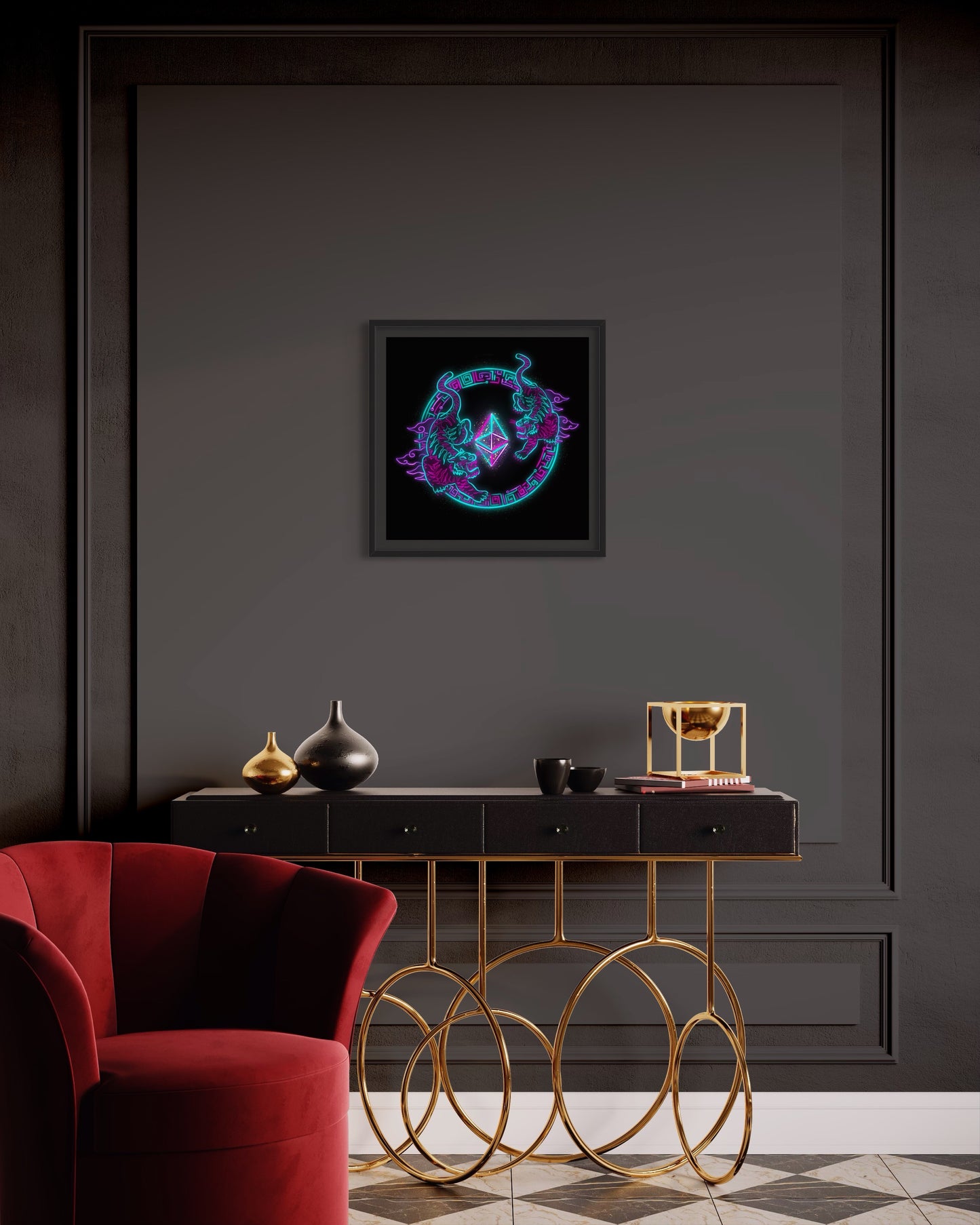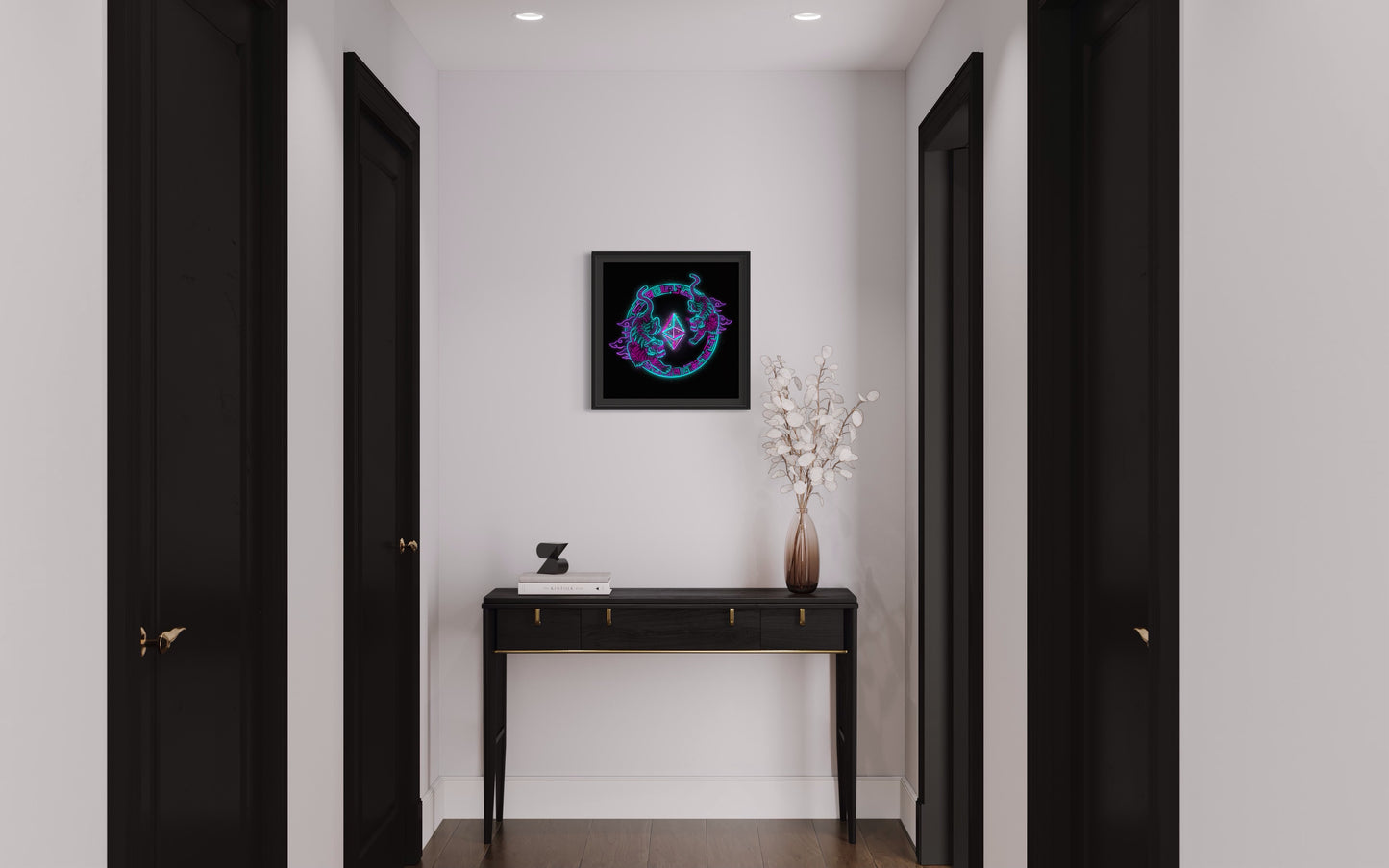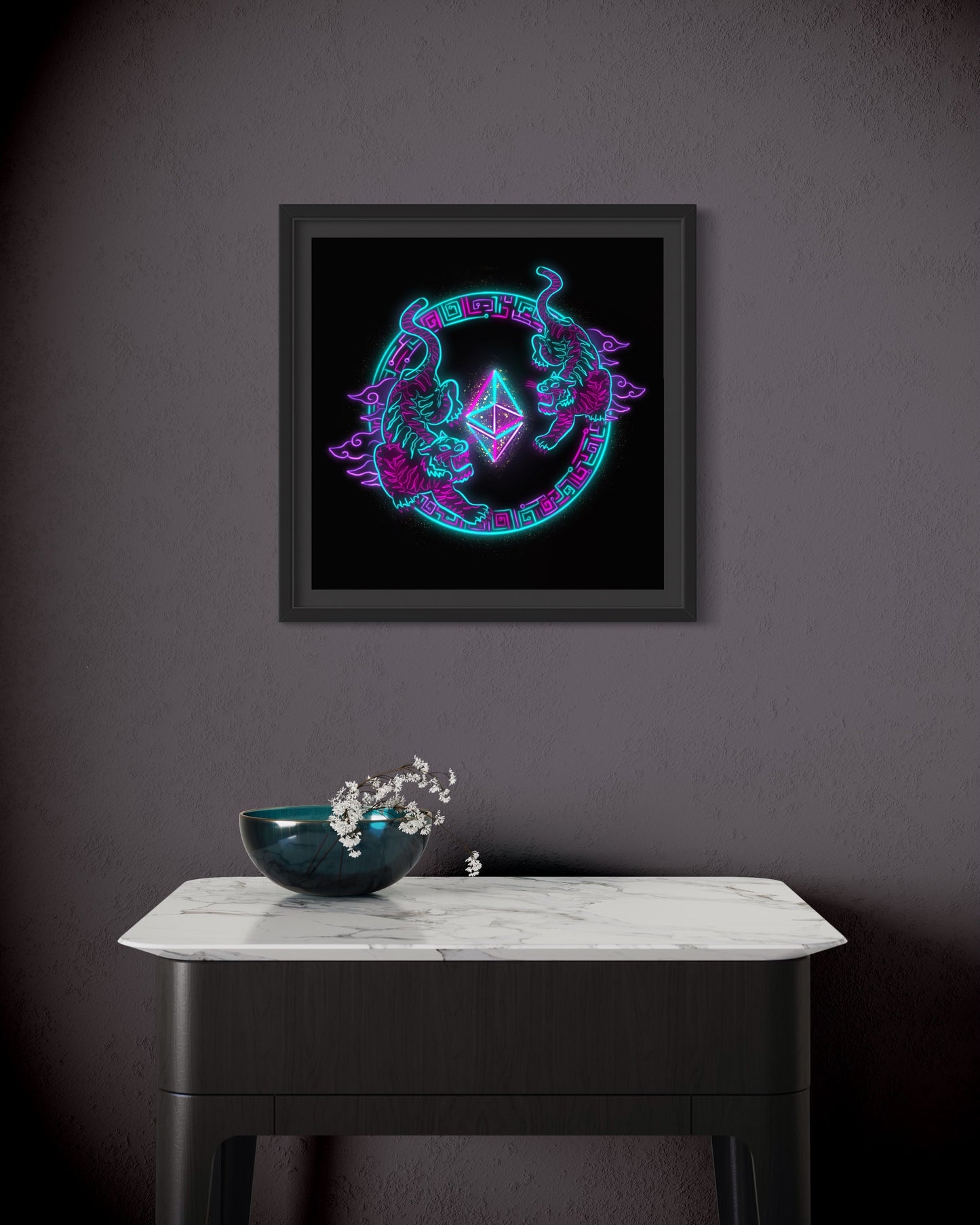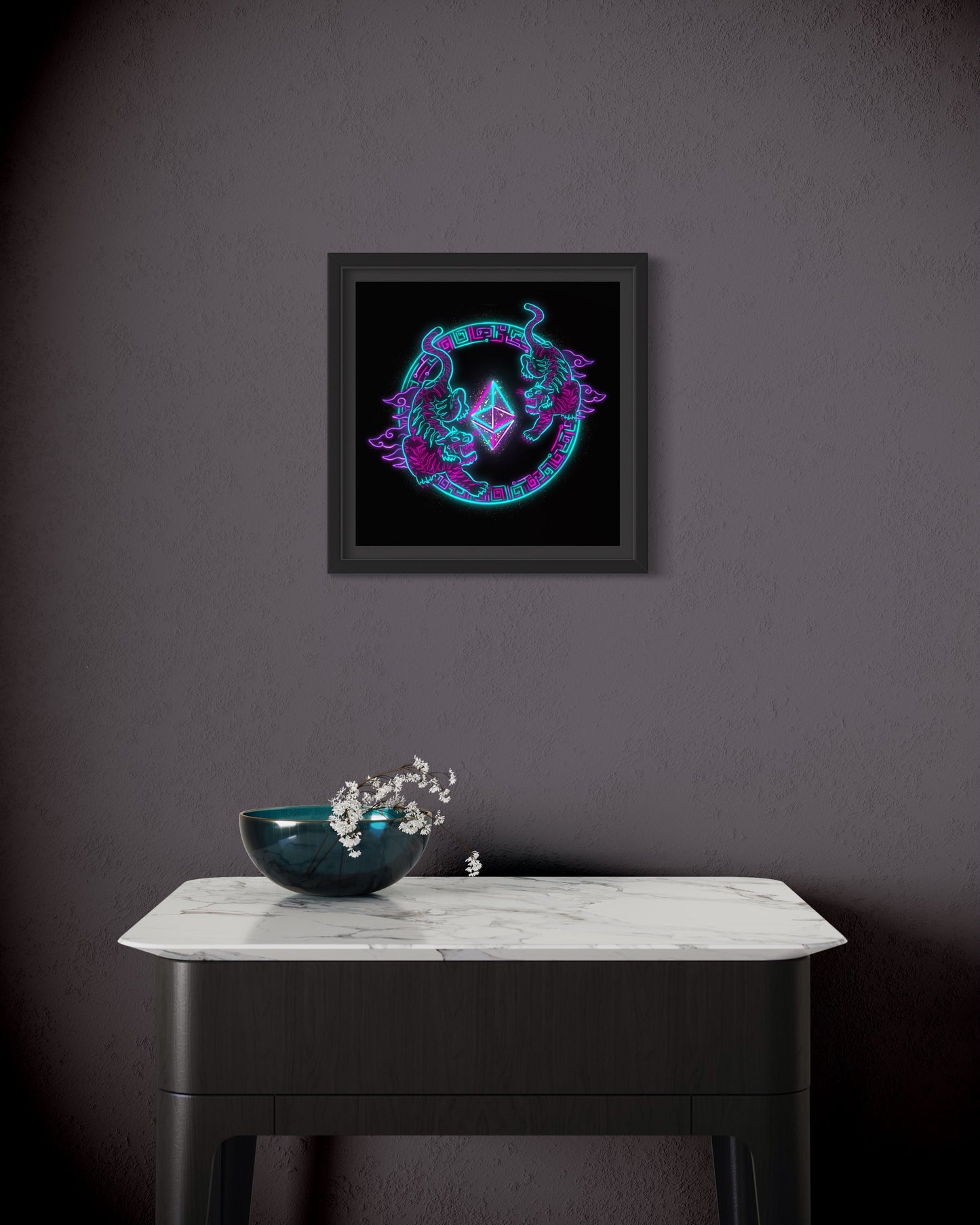 Immerse Yourself in Artistic Splendor: Own a Signature Piece by Sharmaine Kwan
Globally Exhibited Art: Add a Touch of International Prestige

Showcased worldwide in renowned locations from Europe to Asia, her art has captivated audiences globally. Own a piece that boasts international recognition and brings a global perspective to your collection.

Modern Twist on Neon Art: Elevate Your Collection with Contemporary Elegance

Discover Sharmaine Kwan's contemporary approach to neon art, infusing modern elegance into your collection. With diverse media and techniques, her pieces become conversation-starters, adding sophistication and artistic flair to any space.

Nostalgic Artworks: Own a Piece of Hong Kong's Neon Heritage

Immerse yourself in Sharmaine Kwan's captivating art and own a unique piece that preserves the essence of Hong Kong's iconic neon signs. Each artwork evokes nostalgia, connecting you to the vibrant history of the city's neon era.
Size Guide
It's important to choose the right size to ensure it fits perfectly in your desired space. This is a general size guide for your reference. Keep in mind that the actual size of the artwork print will be smaller than the frame size due to the mounting around it. Custom sized prints and prints of other ratio/dimensions will differ. If you would like a different size or a print larger than what is available, please contact for more information.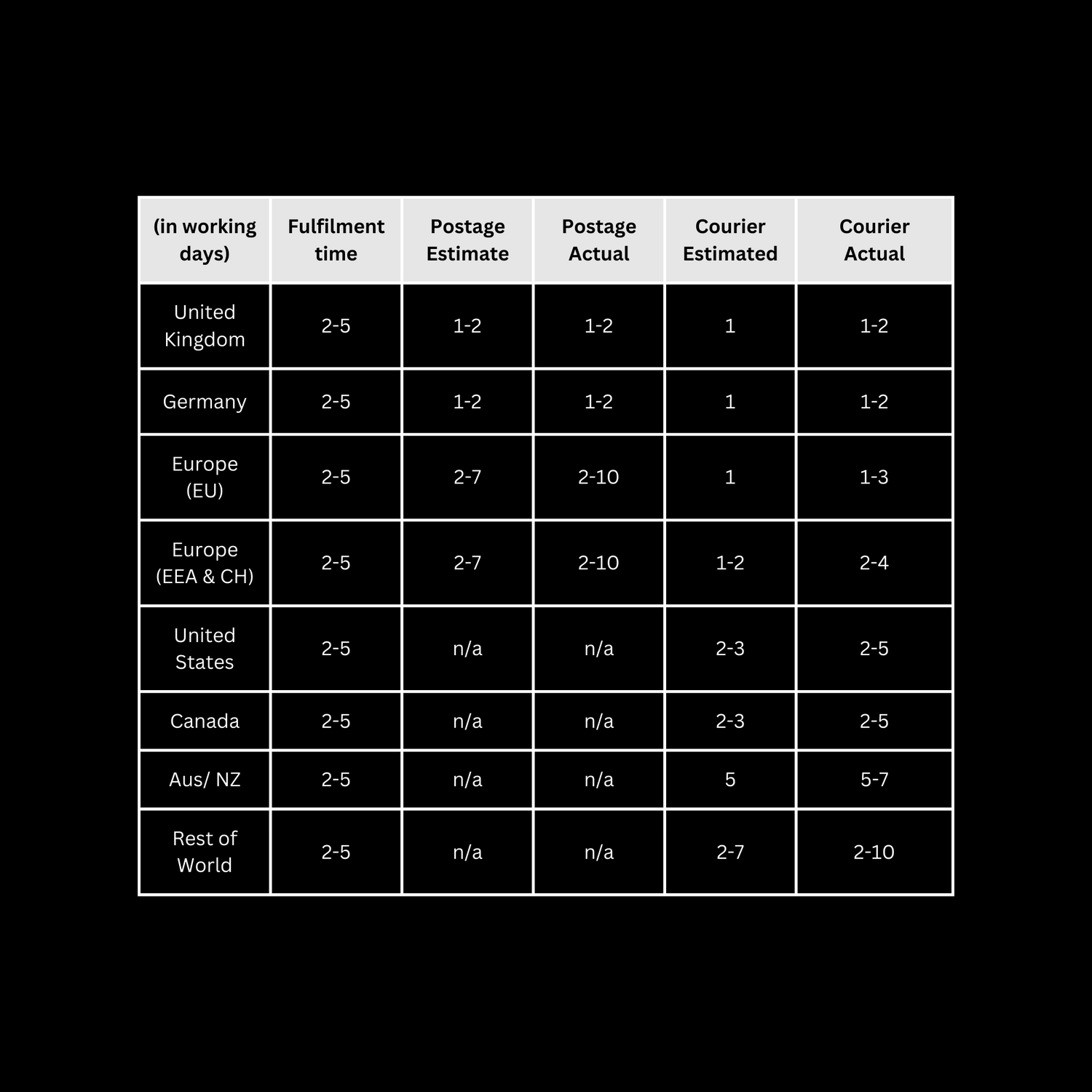 Standard Delivery Times (Art Prints)
Please note this is an estimated delivery time. Actual shipping times may vary due to unforeseen circumstances.